EXPERIENCED AIRCRAFT MANAGEMENT
Renowned & trusted for four decades.
We understand the complexities of owning and managing aircraft, so we have designed a turnkey management solution that provides complete transparency and cost savings for operating your aircraft, while maintaining the highest safety standards in the industry.
THE JET ACCESS DIFFERENCE
We manage more than 40 aircraft in private and commercial capabilities for international corporations, high net worth families, and individuals.
We leverage our global fleet of aircraft to negotiate with top vendors around the world, significantly improving our buying power for parts, maintenance, and fuel.
Our team of expert concierges, dispatchers, and flight coordinators are available around the clock, seven days a week.
We only employ the most experienced pilots, giving us a top 1% ranking with ARGUS Platinum for best practices in safety, controls, and processes.
We also carry an IS-BAO Stage II safety rating, registration with WYVERN, and FAA's SMS Active Conformant Status, placing Jet Access in the top 2.5% of charter operators in the United States.
We will never compromise safety, quality, or our reputation for delivering best in class service that is built on trust and transparency.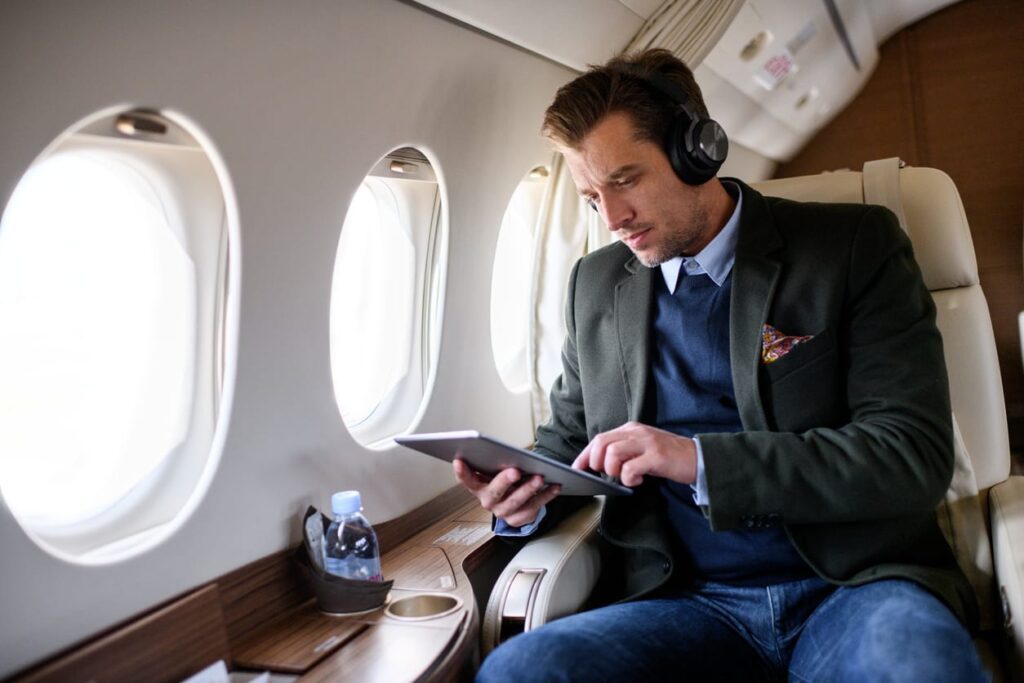 We provide each of our managed aircraft clients with a real-time performance assessment tool and benchmarking matrix for all fixed and variable costs.
Through our specialized expense management tool, clients can directly access any information regarding their verified aircraft financial activities.
Our innovative reporting program also gives you a full overview of aircraft performance.
Our commitment is to control your costs for realized financial savings achieved on purchases for your aircraft.
LET US MANAGE YOUR AIRCRAFT.
If you're interested in us managing your asset, or adding your aircraft to our charter fleet to reduce your operating costs, click below to get in touch with a Jet Access team member or call us at 1.800.554.9489.