Charter helicopter flights to the Indianapolis 500 from TYQ
Don't miss your chance to enjoy the Indianapolis 500 without the heavy traffic. Instead, make a lifelong memory with an incredible VIP experience! We have partnered with Sweetwater Helicopters to offer helicopter charter flights from Indianapolis Executive Airport (TYQ) directly to the Indianapolis Motor Speedway.
// Seats starting at only $650
// Direct flights to IMS available every 15–20 minutes from 7:30–11:30AM
// Departing flights available immediately following the green flag until 7PM
// Perfect for sponsors, race teams, and fans who want to avoid race day traffic
// Concerned about weather or other factors disrupting your trip? We take the risk out of booking in advance by offering full refunds up until race day. If you decide for any reason not to fly, we will provide a complete refund for any unused seats.
Book Your VIP Charter Experience
Land right next to the Indianapolis Motor Speedway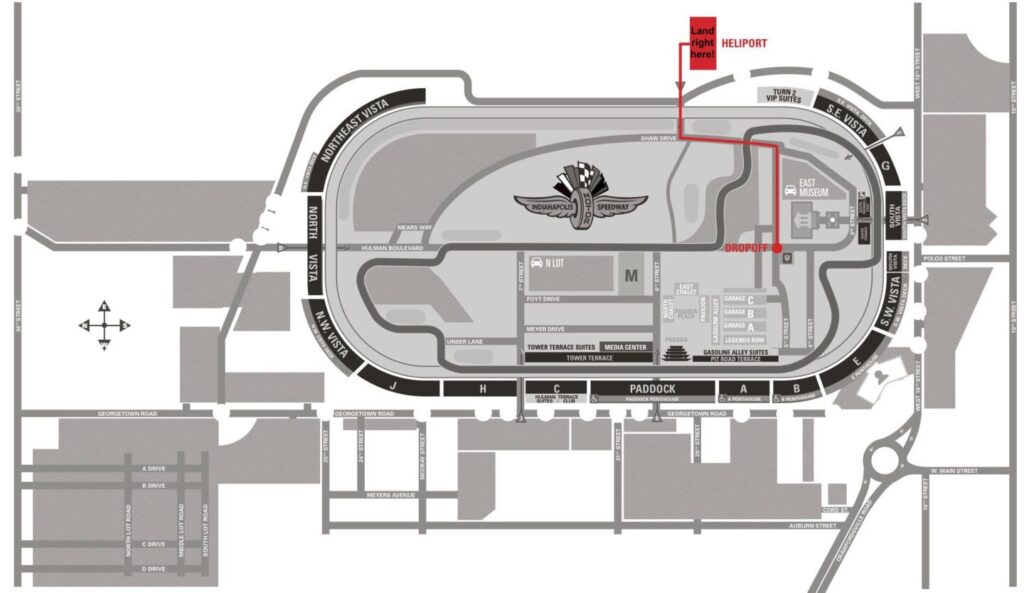 Maximize Your In-flight Experience
// Purchase up to six seats per trip in one of our spacious Airbus H130s.
// Book our AgustaWestland 109S for the ultimate in speed and prestige.